Hi everybody! It's my 300th overall post on this blog, I can't believe I've made it to this much posts! Thanks for everyone who has stayed with since October 2012! Anyways, time for the February recap of the Let's Draw Inside Out series!
Starting things off we have mynameiskhannie giving a unique style to this character with nice expressions.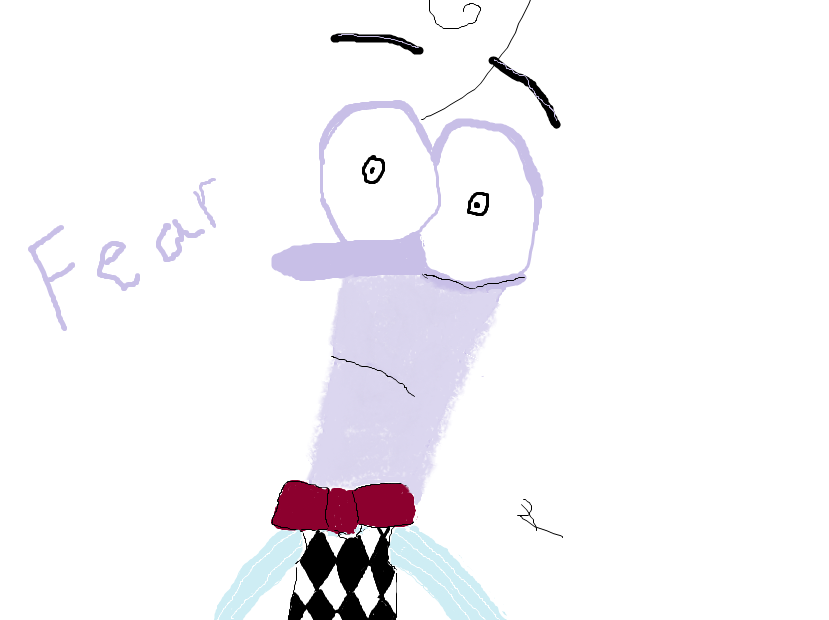 Next up we have a user named Raz trying his best with a Windows drawing software. At least you tried your best!
Next we have mac95 giving a nervous Fear trying to make someone his Valentine's. It is super cute, nice work again.
We also have this incredible entry by a user named Elsa. The detail is incredible and I think this is almost Pixar level good.
Next we have an entry by Ultimate iPad Expert showing off his drawing skills with unbelievable details.
Next we have another newcomer with the username Pesvul. He said he did this entry with "a glorious program known as ''Paint'"". Good work!

The next entry is by user Bonnie who took a picture of her entry with her cellphone. I say it looks pretty good.
Next up we have user Rachel who drew this sketch in four minutes. Rachel said, "I didn't do mine until the last minute because of a magical thing called PROCRASTINATION!"

The final entry is by T.J. who did his entry with

this app

and did another fantastic entry. He said he loved the app for being able to switch between different materials.
So, those were every single February entry for the Let's Draw Inside Out series! Now to go to Disgust in the month March with the rules/my entry to be posted on this blog sometime soon!