Hi everybody! If you don't know or remember, I am doing a fun way to countdown to the big release of Inside Out. We are drawing a character from the movie each month and we have finished the first round of Joy! Here is a look at the entries on January's Joy entries.

Khannie's final take on Joy.
The first entry was by mynameiskhannie, who has added her cartoony style to Joy. I really enjoyed his style of drawing, shows a cuter and sillier side of the characters! I looks really great, can't wait to more entries from khannie!
Ultimate iPad Expert's Joy drawing
The next entry is by Ultimate iPad Expert that does a fantastic job on trying to look like Joy. The entry really looks like the character to the movie, right down to her hair. This is an awesome entry to show the detail of the character of Joy.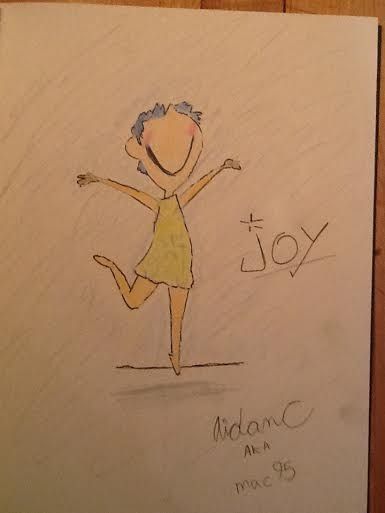 Mac95's artistic showcase of Joy.
The next entry is by mac95 that does a more stylized version of Joy. When I first saw the entry, I thought it looked like something that came out of Tim Burton's mind, in a good way. I really like the style and I can't wait to see more of this style in the upcoming rounds!
T.J.'s fascinating entry of Joy.
The next entry is of course by Pixar Post's T.J., who did his usual drawing style on doing it digital. Including an awesome recreation of Joy and he really put it in a creative way. I can't wait to see what he does in the next entries!
Rachel's incredible entry of Joy!
The final entry of Joy is by Rachel. Rachel was the first user that said that they will be entering, but the entry wasn't done until way later. Anyways, her entry is amazing, it shows a possible grown-up Joy. It is a really great style that I hope we see more of soon.
Anyways, that was all of the January Joy Let's Draw Inside Out entries. This was really fun and I can't wait to see more entries in round 2! See you soon!