Hi everybody! If you recently saw Monsters University and want to show your fandom of the movie, a popular and important icon is now returning to the Disney Store! Can you guess what it is?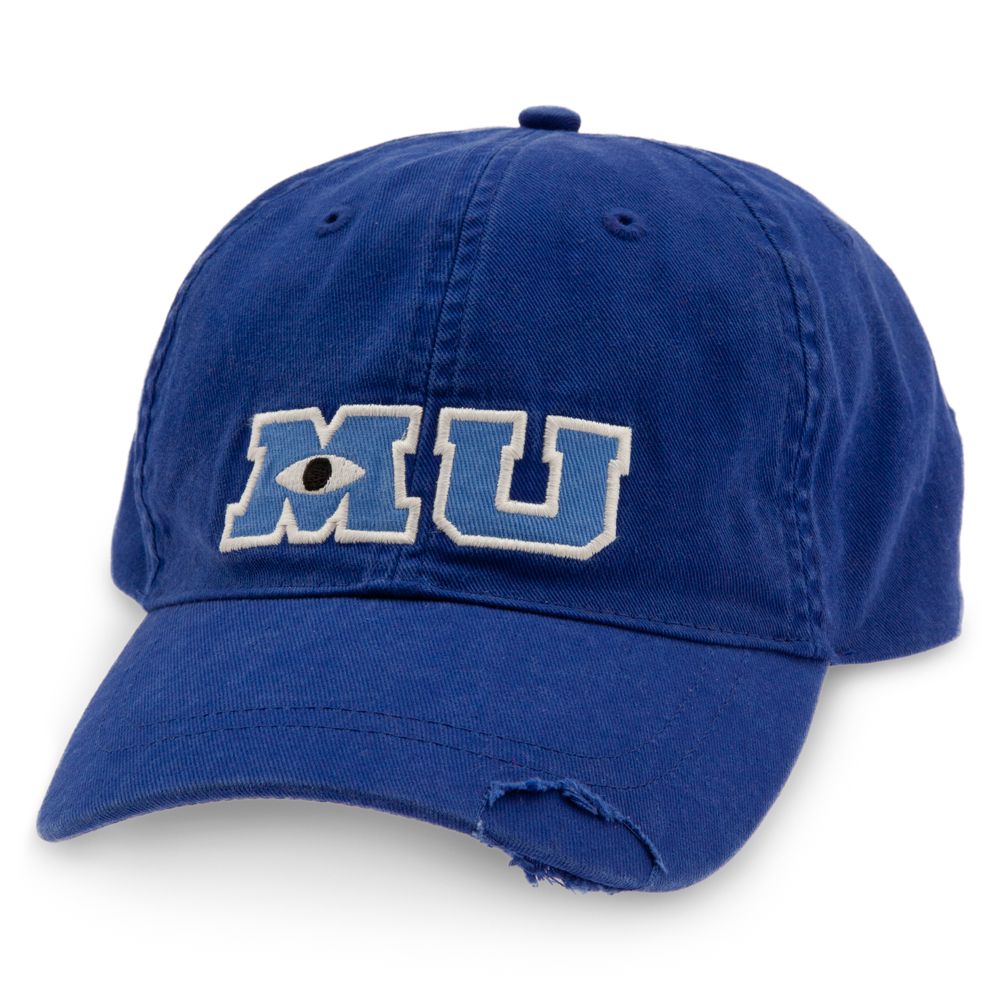 "Ever since the removal of the storefront from the amazing, yet fictitious,
Monsters University website
, we've received many inquiries regarding the Monsters U baseball cap. The number one question is how it can be purchased now that it has been removed from the store. Well, good news friends, the Monsters University hat is back (temporarily) at
DisneyStore.com
, so be sure to
pick it up before it's gone
.
You may notice that this version of the cap has the frayed brim, just like Mike Wazowski's hat did in the film. Previously, this cap (with the frayed bill) was only available in Disney Parks as the prior DisneyStore.com version had a clean brim. I always enjoyed this extra detail on the hat and thought it added a fun level of authenticity." -Pixar Post
This looks like a fantastic thing to wear on any occasion. Ether you want a good baseball cap, a way to show your Pixar or MU pride, or because Halloween is right around the corner you can dress up like Mike with his favorite baseball cap. Anyways, you can get it now for a limited time at Disney Store. See you soon!